Now, the reason I haven't posted anything in a while is because I've been consumed by a game called Phantasy Star Online Episode III C.A.R.D. Revolution. Now, this game is by definition the bee's knees. It's a trading card turn-based strategy game for the Nintendo game cube.
Cool fucking game.
Now, I first played this game a few years back and recently picked it up again with my girlfriend. We have fun stomping on the COM, but there is one complaint I have. THE COMBAT PHASE FEELS LIKE WAITING IN TH EMERGENCY WARD FOR AN ENTIRE FUCKING DAY BECAUSE OF A STUBBED TOE.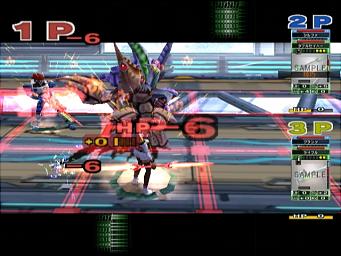 2 years later.
The problem is that the attack animations are long and repetitive, so when you have to look at the same goddamn thing over and over it start to drill into your head. There needs to be an option that speeds up battle animation and such, like in Heroes of Might and Magic where you can have the animations go at any speed you want.
All this to say, fuck hospital wait times.